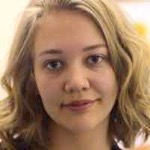 Katie Dover is a programmer who recently graduated from the PDX Code Guild Bootcamp in Portland Oregon, USA. She is the daughter of Sheri Dover, the founder of the PDX Code Guild. In this interview, Katie talks about what she thinks about programming and how it has helped her Katie Dover is a programmer who achieve her dreams.
First of all, can you tell us a few things about yourself?
My name is Katie and I'm 20 years old. I was homeschooled from 5th grade until 11th grade. I went to high school part time for my junior year and senior year where I mostly took science classes. I just graduated PDX Code Guild, which is a three-month computer programming bootcamp to get people prepared as professional developers. My final project is due on Friday, so now I'm working really hard on that.
This sounds awesome. Can you tell us how long you have been programming?
I started programming January of this year. But, I've been interested in programming for a long time. When I was little, I designed and tweaked my Neopets site – a website where people own virtual pets and build their own worlds. My background in building my Neopet site helped me learn programming faster and better.
Wow! You really started early with Neopets. I'm wondering what programming languages do you know/are learning?
The languages I know and continue to learn are Python, Javascript, HTML, and CSS.
A friend of mine in high school is spending 4 years learning a language: French. Already in a few months, you've learned the basics of 4 languages: all in programming. This brings us to: What software projects are you working on right now?
For my final project, I am working on a website called Cupboard. It's a website that people go to looking for recipes. On Cupboard, people can input all of the ingredients they have in their cupboard. You will be able to use filters like dietary restrictions, cuisines, and lists of recipes that match your criteria.
Sounds like Cupboard can even become an app, where people can add or download recipes. This is a great example of how software can really be useful. Any thoughts on why software is so important?
Software is useful for everything because we live in a word where technology is everything and software is in all technology.
So, how has programming personally helped you?
It's helped me learn about myself: How I learn and how I interact with others. It's also boosted my confidence. I'm more confident now because programming is something not everyone can do and knowing that I can do it, I feel strong.
This is great. Our site is all about women empowerment. Our readers would like to know how programming has improved your critical thinking and decision-making skills?
It's really sharpened those skills.
Do you think knowing software is an important skill to have to get a job now?
I think so. When looking for a job, you want to stand out and show your capabilities. Programming will help you achieve those two things.
It sounds that programming will lead to work that will make a difference in something you'll enjoy. So, you will use coding in your job?
I definitely plan to. I'm currently working for my mom at the PDX Code Guild. My one condition in order to agree to work for my mom was to keep coding. I definitely want to continue coding everyday. Even if I plan to do something else, it will definitely involve programming.
You're going to pursue a career in software/programming. Do you have any future programming goals?
Yes. Right now, I only know four languages. I would like to branch out and learn Ruby on Rails, Java, and C#. I really want to learn as many things as I can. With the languages I do learn, I'll make sure I write decent code. I want to be a good programmer.
Thank you very much Katie for your time and a great story. I think that you are an inspiration for all girls and women in coding.
Bio: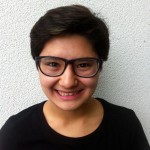 Margaux Hutchins is an engineering intern at WorkingIt.com and CERM Academy. Share your story with her at margaux@workingit.com.